CIFF Shanghai - PRC Head Office received IATA license

We are pleased to announce that since Sep 2016 our PRC Shanghai Head Office received IATA license.
CIFF Tianjin and Qingdao offices attain A-Class license

We are pleased to announce that since May 2016 our Tianjin and Qingdao offices received their WOFE status. Together with the Shanghai - PRC Head Office, Guangzhou Branch, Ningbo Branch, Shenzhen Branch and Xiamen Branch, now totally 7 CIFF branch offices received PRC A-Class license.
CIFF Vietnam - Hanoi office

We are pleased to announce that our Vietnam Hanoi office will start to provide full range of services from 6 June 2016.
INDIA MARKET - 25 APR 2016

Mr. Yogen Gondalia joined CIFF almost 2 years ago and heads up our Business Development in India. With his wealth of experience within both the Freight and International Trade Industries, Yogen has managed to help CIFF set foot in the Indian market. India now considers China its largest trading partner with a bilateral trade worth over USD 80 billion. With representation throughout India's largest cities and 8 offices in China, CIFF strives to deliver a customer service to the highest standards by keeping in line with market trends. Yogen is assisted by Ms Uma Rebello.
| Mr. Yogen Gondalia | Ms. Uma Rebello |
| --- | --- |
| | |

For inquires, please contact yogen.mumbai@ciff.com.hk


Important Notice to SHIPPERS (Apr 2016): The IMO's new requirement SOLAS to require verification of container weights for vessel loading will become legally binding on 1 July 2016.

This is an effort "World Shipping Council" (WSC) has been advocating for many years; in May 2014 the "International Maritime Organization" (IMO)'s "Maritime Safety Committee" (MSC) approved the report from Sub-committee "Dangerous Goods, Solid Cargo and Containers" (DSC) for the Safety of Life at Sea (SOLAS) to require verification of container weights (VGM "verified gross mass") before loaded containers may be placed aboard ships; and the requirement making container weight verification a condition for vessel loading adopted by MSC in November 2014 and will become legally binding on 1 July 2016.
The named Shipper on the ocean bill of lading or sea waybill is the party responsible for verifying and providing VGM of a packed container to the ocean carrier or his representative and the terminal operator before load on ship or in reasonable time.
The VGM gross mass of a packed container shall be verified by the Shipper, either by:
1 weighing the packed container using calibrated and certified equipment; or
2 weighing all packages and cargo items, including the mass of pallets, dunnage and other securing material to be packed in the container and adding the tare mass of the container to the sum of the single masses, using a certified method approved by the competent authority of the State in which packing of the container was completed.

The shipper of a container shall ensure the VGM is stated in the shipping document, such as booking request or shipping instruction, or a declaration. The shipping document with VGM must be signed by the shipper or a person duly authorized by the shipper; this document with VGM may be presented by means of EDP or EDI transmission techniques. The signature may be an electronic signature or may be replaced by the name, in capitals, of the person authorized to sign.
The issues and penalties for missing VGM information: SOLAS imposes an obligation on the carrier or his representative and the terminal Operator shall not loaded a packed container without VGM on to the ship. Compliance with this obligation by the carrier or his representative and terminal operator may result in commercial and operational penalties, such as delayed shipment and additional costs; the penalties may involve repacking costs, amending documents fees, demurrage charges, delayed or cancelled shipments, etc.


Please note the below updated status for Xingang port from CIFF Tianjin office on 27 Aug 2015:

Most of vessel delayed one day at least ex Xingang in week 34 and it would affect the schedule thereafter;

Some carriers' container equipment are in shortage of stock, such as Maersk;

Customs resume work step by step but cannot get back to normal at present;

As the traffic is still under control in explosion center area, several CY/CFS did not resume work till now. Most CY/CFS have no enough capacity on Loading/gate in etc due to heavy congestion and traffic jam in Xingang port, so it needs much more time for loading and gate in the port, missing the scheduled vessel is possible even finished Customs clearance.


Tianjin, China explosions - occurred on 12 August 2015
On Wednesday 12 August 2015, a series of explosions occurred at a storage station at the Port of Tianjin, which is located in the Binhai New Area of Tianjin, China. The first two explosions occurred within 30 seconds, over one hundred people were killed and hundreds of others were injured. The initial explosions continued to burn uncontrolled throughout the weekend, repeatedly causing explosions. Eight additional explosions occurred on Saturday 15 August. The government identified the explosions was caused by chemicals stored at storage station.

Up to 17 August 2015, the death toll rose to 114 from Wednesday's disaster, seventy people, mostly firefighters, remain missing.

Please note the below updated status for Xingang port from CIFF Tianjin office on 17 Aug 2015:

1) The Customs resume basic work at present although the Customs building was damaged in Explosion, Customs brokers can make clearance gradually but inspection rate is very high and did not know when the Customs will inspect the goods

2) Most CY and CFS warehouses are damaged in various degrees and some in Traffic control area, they are in stoppage now

3) Most terminals resume operations, some vessels delayed and some cancelled to call Xingang

All in all, Rescue is a top priority in this period, so many roads leading to the port are frozen still, the Air quality is bad, almost nobody in Xingang area goes to work at present, so most of the containers cannot catch the scheduled vessel and have to delay accordingly. It also will affect all further bookings in week 34 & week 35. We are waiting for further notice from relevant department and would keep you posted.

Please note the below updated status for Xingang port from CIFF Tianjin office on 19 Aug 2015:

Most of terminals are resuming operations on case by case basis, subject to approval from the authorities while vessels are slowly operating or awaiting further communication. Vessel cancellation and delays are therefore to be expected. The traffic surrounding the port area is still under control, CY/CFS operation is partially open and would stop working intermittently according to weather condition, Customs resume work but progress would not go fast.

Ocean export and import operations via Xingang were suspended late last week, lots of containers were congested at Xingang and have to roll to next or later schedule. Now carriers accept bookings as usual, but we are afraid if the goods can be shipped out on schedule.

Although we are expecting port activities at Tianjin to resume this week, but we thought it's not optimistic and may take far longer for operations to get back to normal, please kindly understand. Thanks.

Removal Notice for CIFF HK Head Office
To All Valued Clients, Agents and Branches
We would like to inform you that we will move to the following address from 20th December 2014:
Unit 1601-5, 16th Floor, Kin Sang Commercial Centre 49 King Yip Street, Kwun Tong, Kowloon, Hong Kong.
Telephone and fax numbers remain unchanged.

Ningbo container tractor drivers' strike ended
Ningbo container tractor drivers' strike ended today 25 Aug 2014.

Ningbo container tractor drivers started a strike at Ningbo port on 20 Aug 2014

PRC new VAT reform pilot program will start from 1 August 2013

According to China's Ministry of Finance (MOF) and State Administration of Taxation (SAT) issued a circular (Caishui [2013] No. 37, "Circular 37" as per the 1st attachment in Chinese) on 24 May 2013 announcing that the VAT reform pilot program for transportation and modern services sectors will be rolled out nationwide as from 1 August 2013, we will add on 6% VAT on the amount of invoice, effective day based on actual invoice issue date.
As some carriers will implement local tax subject 6% VAT since 1st August, approx. 1%, we will collect base on carriers' actual tax with VAT.
CIFF VIETNAM wins warehousing project

CIFF Vietnam has been awarded Galaxy Home's warehousing business. Apart from storage, CIFF looks after stock-keeping, controlling stock in / stock out, bar-code managed positioning, purchase order management, customs clearance and issues shipping documents. With more than 40 containers moving through the warehouse every month, CIFF is working towards offering better end to end solutions for our furniture customers.

To inquire about supply chain solutions and warehousing in Vietnam, please contact: chien@ciffvn.com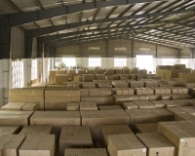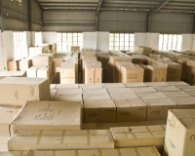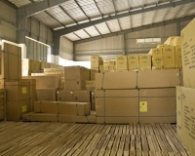 CIFF Vietnam Haiphong office

We are pleased to announce that our Vietnam Hai Phong City office started to provide full range of services from September 2012.
Reliable customs clearance in Russia
Together with our Agent Network we are now able to offer a guaranteed on-time customs clearance in Russia and the Ukraine. For more information on the price and cargo routing, please contact our Sales staff
CIFF Shenzhen and Ningbo attain A-class license

We are pleased to announce that since August 2011 our Shenzhen and Ningbo offices have now received their WOFE status. Together with the Shanghai office and Guangzhou Branch,